CES 2019: Bemobi, the citizen's bicycle
Electric-assist bicycles for long-term rentals in the Greater Paris region. This innovation was presented at La Poste's stand at CES 2019.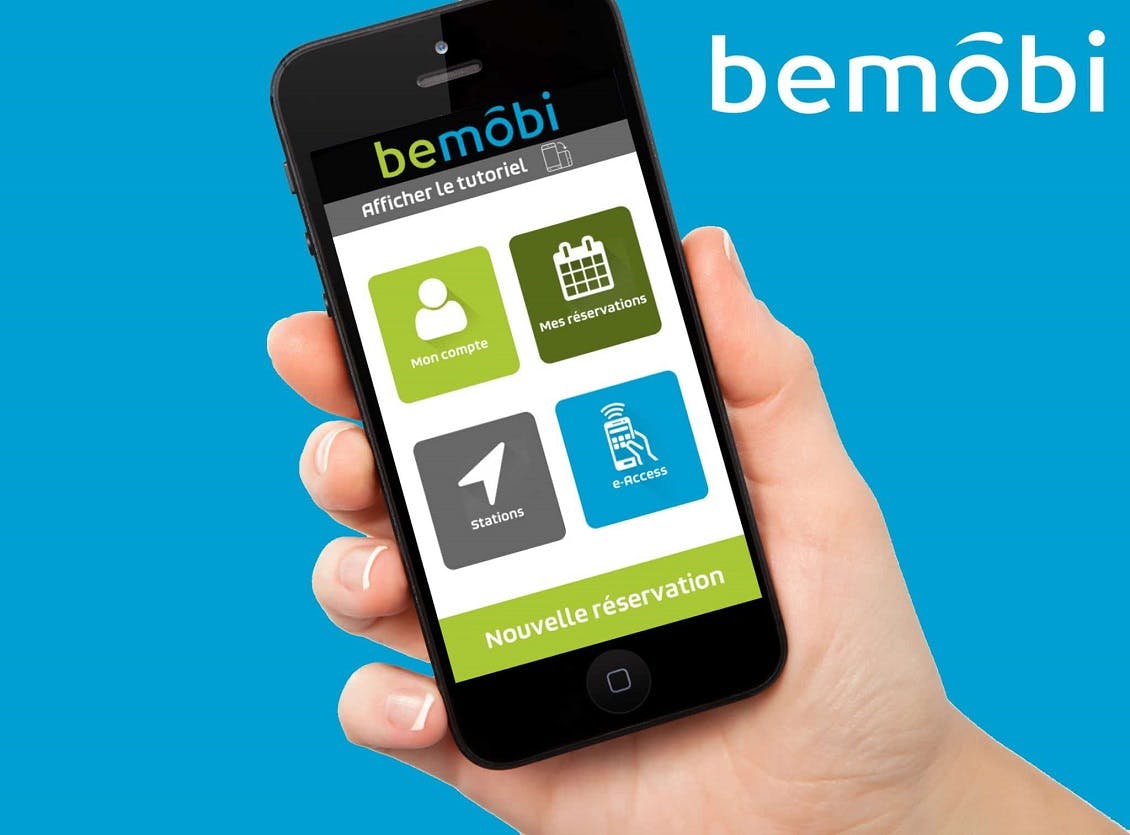 30'' to convince
For people want to make their daily trips on an innovative connected bicycle, doing what they can for the environment as part of their daily commute. La Poste is offering municipalities a long-term rental programme for intelligent connected Electric-Assist Bicycles that will improve the lives of both everyday citizens and the municipalities where they live. Rentals will be a subscription-based service with better deals for longer commitments. This service will be made available in the Greater Paris region starting in September 2019.
To meet the needs of municipalities and of regular French people, more and more of whom are seeking out non-polluting transportation options, La Poste has partnered with Bemobi, experts in sustainable mobility and the integration of active mobility solutions, to offer this Citizen Bicycle service. To cover all necessary areas of expertise, La Poste created a group, which it heads, and which includes companies like, Transdev, Velogik, and Cyclez.
---
Bemobi makes it possible for anyone to find the long-term electric bicycle rental option that meets their needs, thanks to their technical and operational support system. Their fleet of safe and high-performance bicycles has been designed for intensive use. This service will also help accelerate the modal shift towards cycling and multi-modal transportation. Estimates show that with an Electric-Assist Bicycle, a commuter can make an 8 km trip twice as fast as with a traditional bicycle.
While cycling solves several problems we face today, only 3% of French people use bikes to get around. Cycling improves public health by encouraging exercise, and helps with the ecological transition by providing a non-polluting transportation alternative while also reducing traffic congestion in cities. However, many people are reluctant to purchase their own Electric-Assist Bicycle because of the cost (roughly €2000).
Bemobi is proposing a full-service offer, including preliminary consultations to determine actual needs on the ground, the organisational work needed to roll-out a bicycle rental service, as well as the provision of robust and easy-to-handle electric-assist bicycles equipped with the latest technology and designed for intensive use. These bicycles are connected to the Internet to track usage, reduce the risk of theft, and gamify the user's experience. Distribution will be handled through the postal network and Bemobi will be responsible for bicycle maintenance and upkeep, as well as for marketing and promoting the service.
La Poste chosen by Île-de-France Mobilités
La Poste, represented by Bemobi, was chosen by Île-de-France Mobilités (01) to install and operate a new long-term rental service for 10,000 public electric-assist bicycles starting in September 2019.
IDFM's goal is to encourage locals in the region to make the transition from their current means of transportation (scooters and/or motorcycles, as well as cars) to using electric-assist bicycles. Private individuals from the Île-de-France Region will be allowed to try out an Electric-Assist Bicycle for a long-term rental of between 6 and 9 months, maximum, with no possibility of renewal. At the end of this rental period, the individual will be encouraged to continue using this mode of transport, either by purchasing the bicycle (perhaps with a green loan from La Banque Postale), or by signing a new long-term rental agreement.
More information is available on the Bemobi website.
Île-de-France Mobilités is the Regional Transport Authority (Autorité Organisatrice de Transport) for the Greater Paris region, which oversees all transportation in the region (SNCF, RATP, etc.). Their goal is to promote new means of transport and find alternatives to cars.