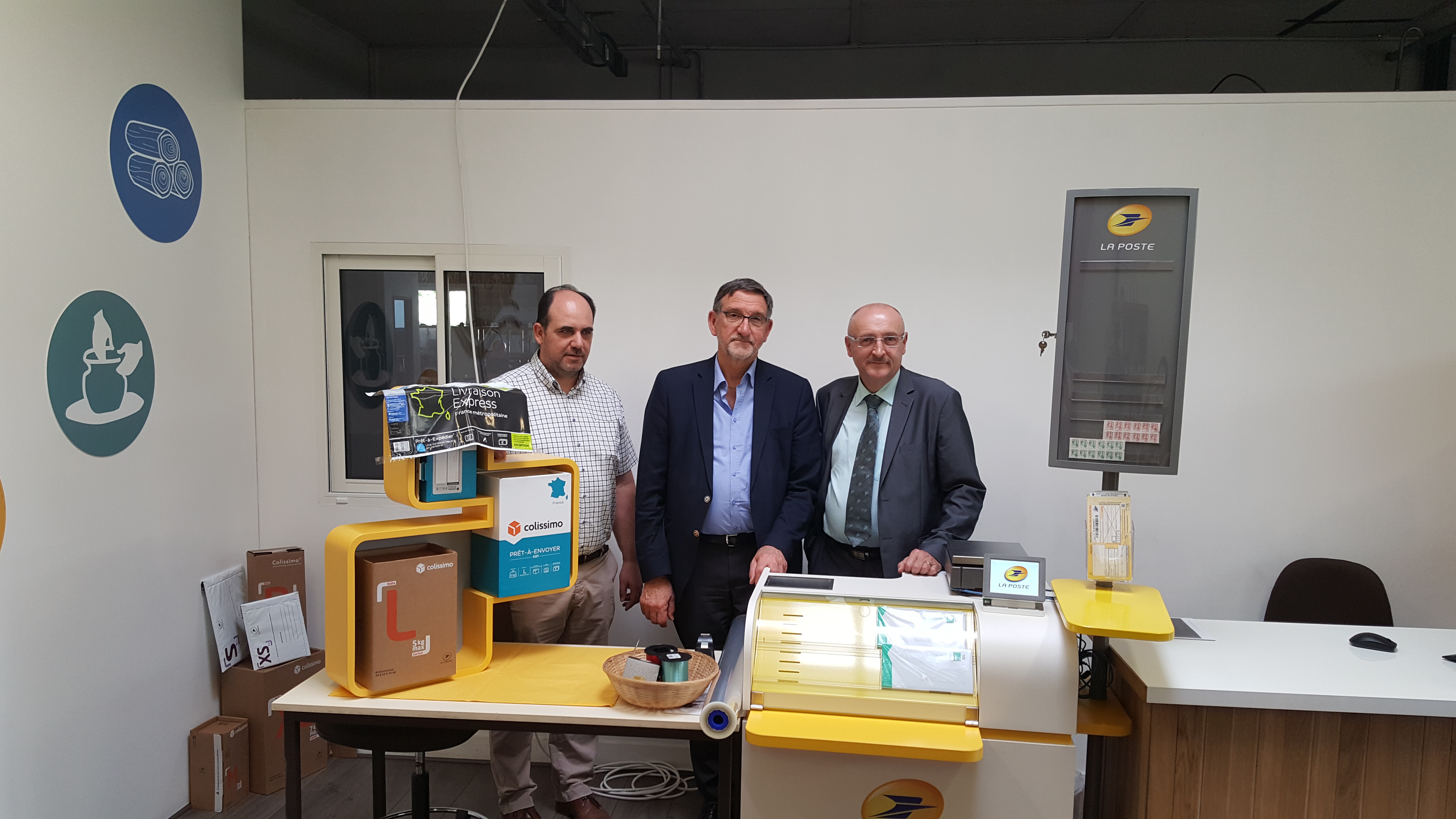 It is a first in the Nouvelle-Aquitaine region: La Poste recently opened a Relais Poste outlet in a disability employment organisation in Châteaubernard.
First there was a post office open 15 hours a week that La Poste wanted to turn into a Relais Poste outlet or Postal Agency. The key feature of this town of 3,800 people is that it boasts the largest retail park in the Cognac area, a short distance outside Châteaubernard.
After a long dialogue with the mayor, Pierre-Yves Briand, La Poste agreed to create two outlets. The first is in the Chateaubernard town hall, managed by council staff during the town hall's opening hours.
The second is a Relais outlet in the Arche disability employment organisation in the outlet village. It offers an ironing service, sells unused pieces of oak and features a shop with home-made products for example. The shop will now offer postal services such as the sale of stamps and drop-off/pick-up of parcels and post held at the outlet, with very attractive opening hours.
"The service will be run by four people we've taken on. "It's very fulfilling work for them", says Jérôme Lorieux, director of the Arche disability employment organisation. La Poste customers who pick up parcels and post held at the outlet can also use the services and products available in the shop.
Alain Geoffroy, head of the La Poste/Banque Postale network in the Cognac/Jarnac area, adds: "What's original here is that we've entrusted the Relais venture to a non-profit. That's a first and a real showcase for the Arche shop, which will also get €500 a month in return."