Published on July 30, 2018
Saint-Brieuc Robien: opening of La Poste Relais services counter
New services
On Trend
Bretagne
A new La Poste Relais services counter opened on 14 June 2018 in the Robien district of Saint-Brieuc.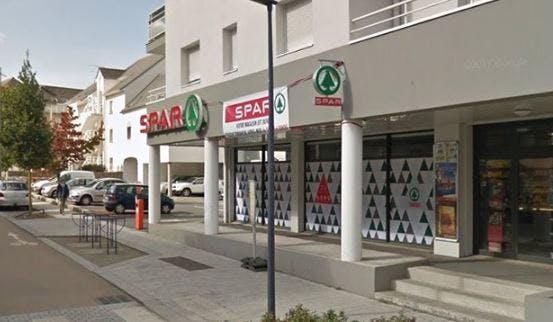 On 25 May 2018, Julie and Thierry Gourdon, joint managers of the SPAR store, signed an agreement with the Network and Banking Department in Brittany to open a La Poste Relais counter in Saint-Brieuc, in the Robien district.
Opening in June 2018
Located at 16 Rue Jules Ferry, the services counter opened on 14 June 2018, at 7.30am, taking over from the Saint-Brieuc Robien post office. This evolution in local postal facilities allows La Poste to adapt and support the advent of digital technology and to respond to the needs of the population.
Tailored services
Postal services are provided in a dedicated area of the store. Customers therefore have access, six days a week and at a wide range of times, to the most popular post office products and services:
Purchase of stamp-collecting products (fine stamps, books of books, etc.), Colissimo packaging, envelopes and pre-paid envelopes;

Postage and shipping of letters, parcels and registered mail;

Deposit of postal items (letters and parcels), including registered mail;

Collection of registered mail and parcels;
Practical info:
La Poste Relais SPAR 16 Rue Jules Ferry Saint-Brieuc Opening hours: Monday to Saturday from  7.30am to 1pm and 3pm to 8pm