CES 2019:  Streetco, accessibility for all
A collaborative pedestrian GPS to simplify travel for persons with reduced mobility. A start-up that will be present at CES 2019 on the La Poste French IoT stand.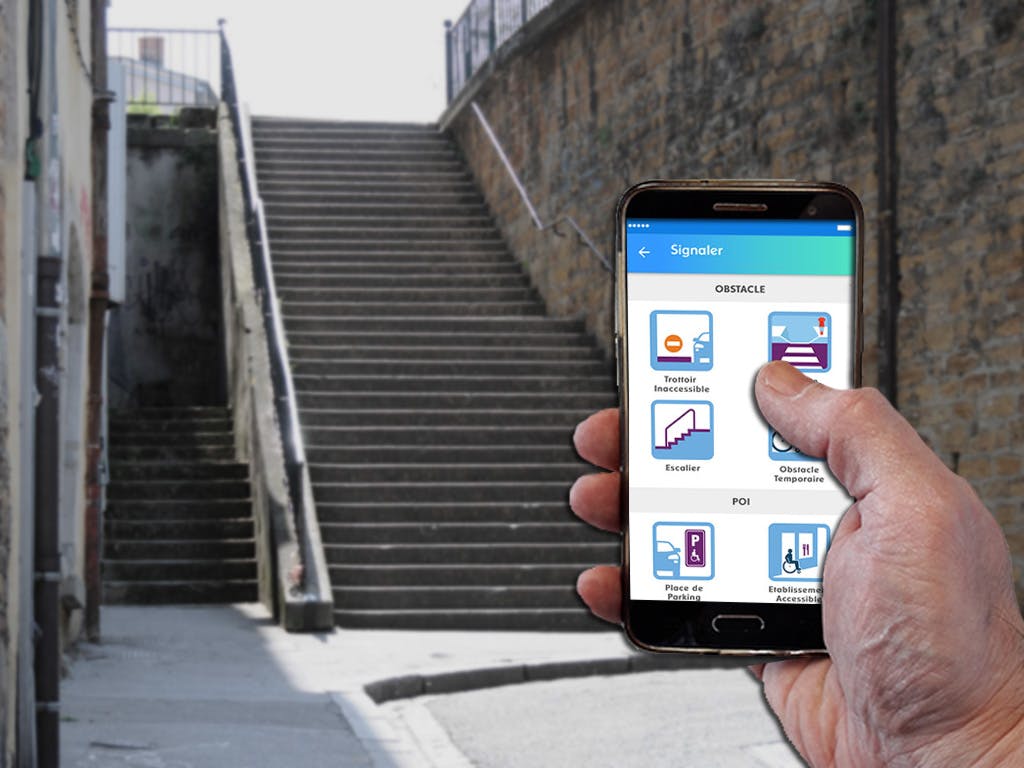 30'' to convince
Streetco is a mobile app that enables persons with reduced mobility to simplify their travel. This first collaborative pedestrian GPS suggests a route that is suited to the user's degree of mobility, and then provides real-time information about obstacles during their journey.
Streetco was founded in 2016 on the initiative of Arthur Alba and Cyril Koslowski who, as victims of an accident, are faced with mobility issues every day.
---
Using reports from thousands of "streeters", Streetco is the only app providing information about permanent obstacles (steps, unusable pavements, etc.) and temporary ones (construction work, bins, etc.), and sharing points of interest such as accessible toilets, disabled parking spaces, public transport stops, etc.
People with disabilities, the elderly, pregnant women, crutches, even pushchairs and cumbersome luggage: we're all faced with accessibility issues at some time in our lives. Some 22 million people with reduced mobility are currently inconvenienced or obstructed while travelling around towns and cities.
Streetco, a free app available on Android and IOS, allows anyone to highlight accessible places and obstacles. These are indicated on a constantly evolving map, thus allowing users to adapt their travel plans in real time every day. The app now has more than 10,000 users and 70,000 alerts in over 8,000 towns and cities in France and abroad.
Trials to support accessibility
The company is conducting a number of trials with a view to bringing out a connected box which could be installed on a number of wheeled items (wheelchairs, pushchairs, etc.) and automatically add alerts, without the user's input.
A winner of the 2018 French IoT programme (link to the article presenting the programme), Streetco envisages equipping postal workers' trolleys so that they can gather data in real time on accessibility on the streets, and add or verify reports of obstacles.
The initial results of these trials will be presented at the 2019 CES.
Streetco, a multiple-award-winning app
Over a two-year period, the company won 17 awards and signed partnerships with the main national associations for disabled people France: APF France Handicap, AFM-Téléthon, and Handicap International.
More information is available on the Streetco website.