Philippe Mihelic
Beware when inviting Phillipe Mihelic out to dinner or for a drink: he sees something for improvement in every service. He constantly questions his customer experience: dissecting, analysing and rethinking by default.
But don't be thinking that this underlying frustration is somehow paralysing; for Philippe it's a source of enjoyment, enthusiasm and endless creativity: "This dissatisfaction is almost a state of mind, or even a mental construct. As a creative, it's a driving force. Always looking for better, more suitable, more beautiful." Philippe Mihelic, director of creation and innovation of Yellow Innovation by La Poste, is a digital native who was born, as he puts it, "with a keyboard in one hand and a camera in the other". In 1995, this geek sharpened his skills at Publicis before jumping ship two years later to develop what would later become FullSix in 1997. The adventure began with two sales people, two creatives, two engineers and quickly expanded to one thousand employees, becoming the first and largest digital communication agency "The 90s were an open road for us", says Phillippe Mihelic, "the Internet was literally just starting, bringing a wealth of new opportunities for brands to communicate. From a gray-blue thing and bulky machines came a new world that we loved before everyone else. We simply turned our passion into a profession."
The spirit of the times: inspiring in and inspiring out
When you ask Philippe Mihelic where and when he gets his inspiration, his answer is straightforward: "I'm a creative, my job is being with the times. I take in inspiration from everything, all of the time. It's about keeping a constant lookout; the times are ultra perceptible and stimulating through any experience." This deft navigation of the now is what animates Yellow Innovation, with Philippe Mihelic at the helm since 2015. Yellow Innovation supports La Poste in its digital evolution, which Philippe Mihelic envisions in a global context, in an approach that's more about continuity than breaking away. "Digital is naturally dedicated to a service company like ours and La Poste is simplifying people's lives with personal services that are increasingly tailored to the customer."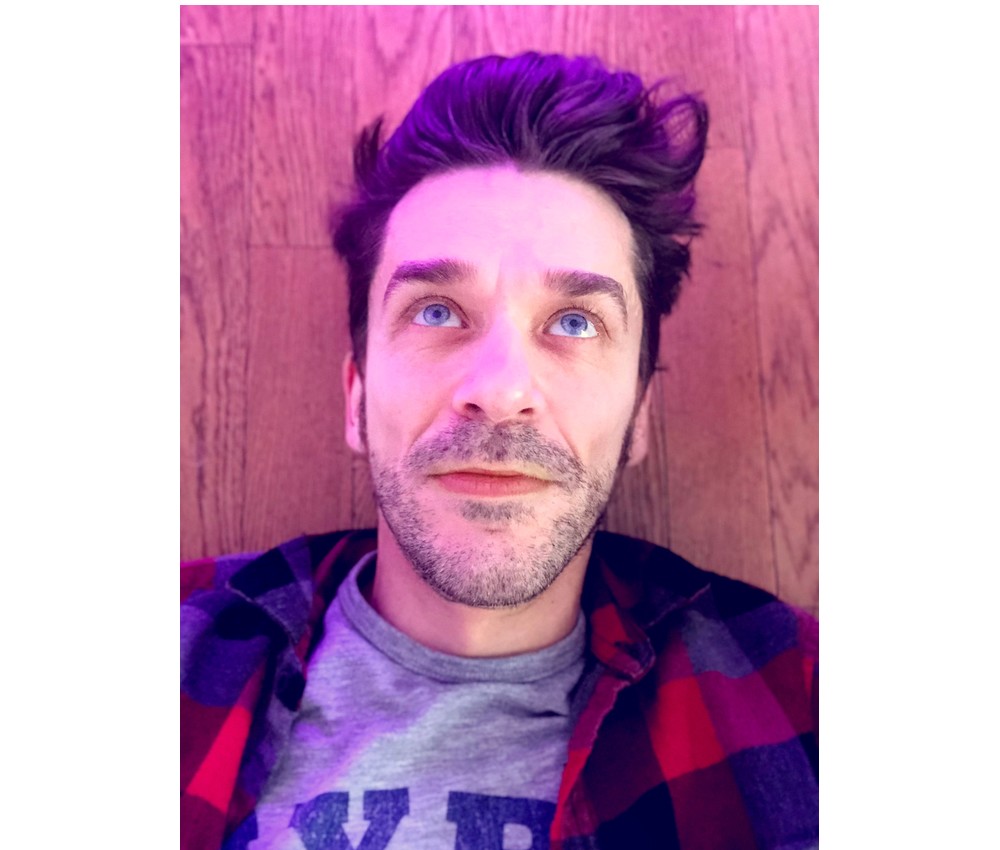 Philippe Mihelic will close this 2018 Lab Postal hoping that the range of speakers and participants have created an emotion, a fruitful encounter that will make this event yet another episode in the group's global evolution: "Of course we invited theorists, but above all we are what we do, and for me the presence of makers is paramount." So, for example, Alain Passard will be sharing the breakthrough he experienced when going into vegetarian haute-cuisine. This kind of talk is key to disrupting this 2018 Lab." We do suspect that Philippe Mihelic sustains himself on more than just the times, but then after all, earthly food could provide plenty of inspiration for the Lab Postal's highly palatable ideas.
Follow Philippe on Twitter