Driving theory test : Bruz – a new examination centre
From 19 June 2018, candidates will be able to take their driving theory test with La Poste, in a group session, at the Maison des Associations in Bruz, Ille-et-Vilaine.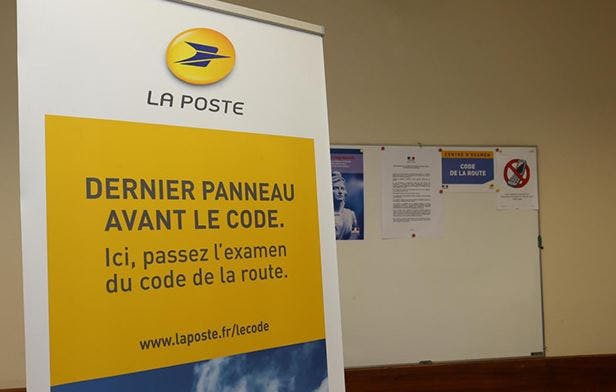 Strengthening links
La Poste – which received government approval on 23 May 2016 – gives applicants the option of taking their driving theory exam near their home and under optimal conditions. 
Tests are organised in groups (up to 18 candidates) or individually at a government-defined price of €30.
In Bruz, independent candidates and driving schools can now register to take the theory test in a group session.
The first sessions are planned starting on Tuesday 19 June 2018.
40 sites opened in Brittany
Bruz is La Poste's 27th group site in Brittany:
Meanwhile, 13 individual sites have also been opened in post offices: 
Rostrenen in Côtes d'Armor;

Douarnenez, Brest Siam, Rosporden, Pont-l'Abbé, Landivisiau and Concarneau in Finistère;

Fougères, Tinténiac and Vitré in Ille-et-Vilaine;

Auray, Guémené-sur-Scorff and Ploërmel in Morbihan;
In practice:
Register at 
www.lecode.laposte.fr
Examination centre:
Maison des Associations
59 Avenue Alphonse Legault 
35170 Bruz