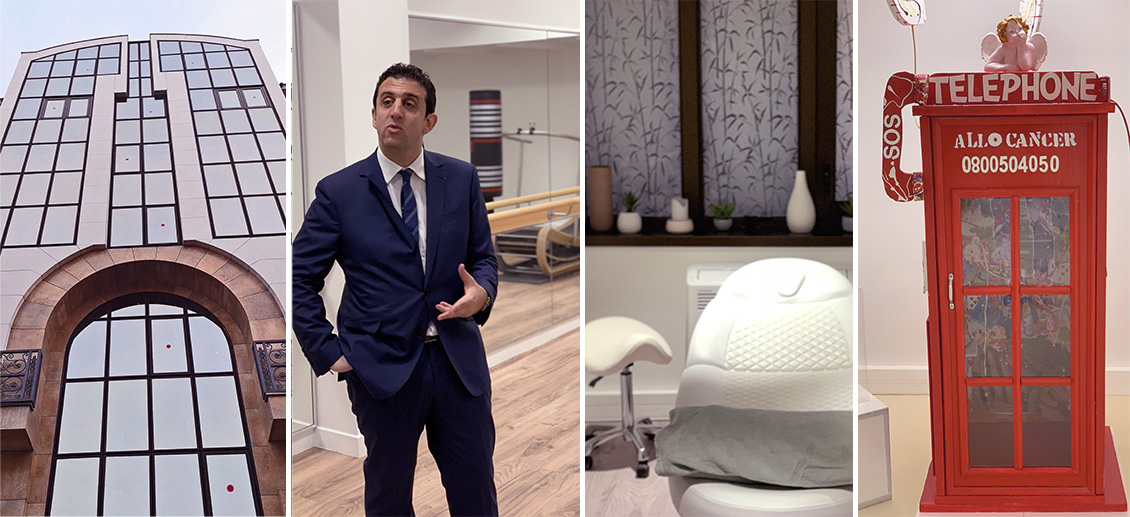 La Poste eHealth, a mobile app for the general public, can be linked up to practitioner and health facility computer systems in order to monitor the patient without compromising on confidentiality or data protection. Institut Rafaël expects the app to allow more comprehensive and more personalised monitoring for its patients.
Located in Levallois-Perret, Institut Rafaël works to support patients during and after cancer by improving their well-being through ultra-personalised care and monitoring. There are no sick people here but, rather, whole people that we help to build and build back up through advice, care and activities covering nutrition, healthy eating, beauty treatments, art therapy, sport, return-to-work assistance, training, etc. These free services are offered to patients after a specialist consultation in return for their permission for their data to be used anonymously in scientific research.
"We study various types of data," says Alain Toledano, Oncologist, Radiotherapist, and Chairman and Founder of Institut Rafaël. "Data relative to patients, their illness, their comorbidity and their environment in order to observe the interactions between the individual and their environment and the way in which we can offer support and rehabilitation. So, The patients, their illness and their environment. Medical data, paramedical data and data relative to emotions, psychology, sexuality and social health. Focusing on the illness is very limiting. Health is not illness or absence of illness but a holistic picture of a person's physical, mental and social well-being."
We apply our solutions and know-how to make patients' lives easier, strengthen the role of health professionals and advance medical research
With this in mind, patients are encouraged to download the La Poste eHealth mobile app on their arrival at Institut Rafaël. "Hosted by trusted third party Docapost, this app will allow us to collect, analyse and draw on extensive data. Furthermore, it will allow us to address all important messages – from prevention to treatment – by viewing the person in holistic terms rather than focusing only on the illness. It will also help relieve nursing staff of redundant tasks, giving them more time with the patients," Toledano concludes.