CES 2019: Youpix
A new application for sharing memories and creating custom postcards and stamps from your mobile device!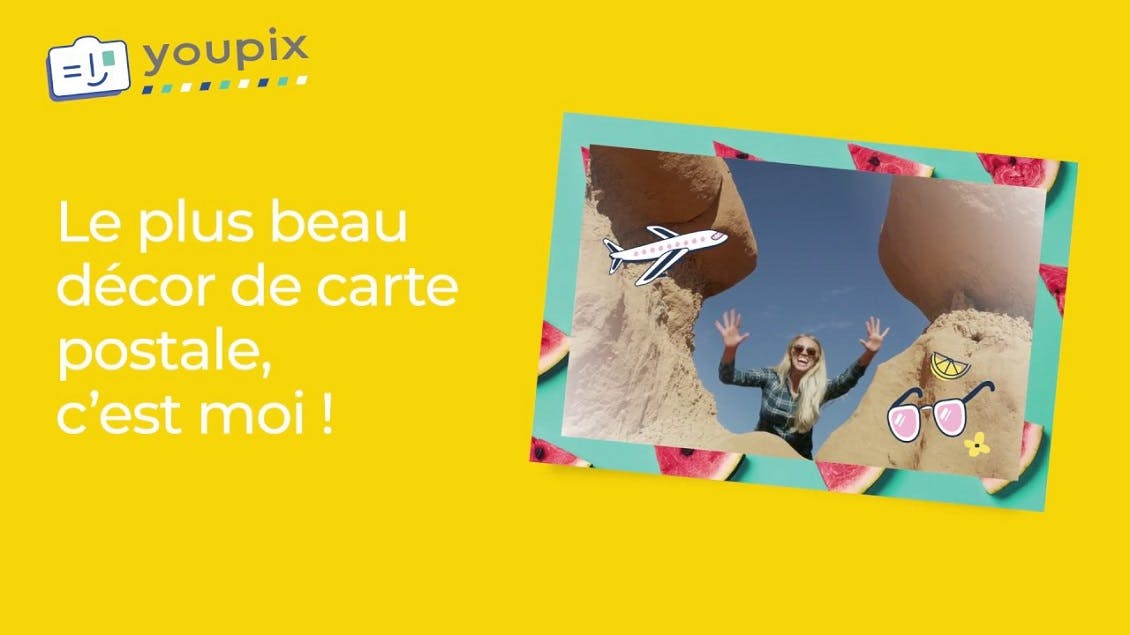 30'' to convince
Launched in July 2018, La Poste's Youpix app allows you to design custom stamps and postcards with your mobile device in just a few clicks, whether you're in France or abroad. The creation space is intuitive, easy to use, and helps users design their postcards. The process is fast and easy, then La Poste handles printing and shipping.
This application was developed by Le Groupe La Poste's Digital Services Unit in close collaboration with Philaposte, which handles printing, production, and shipping.
---
Available for free from Google Play or the App Store, with YOUPIX, anyone can create their own postcards and stamps no matter where they are, with only a photo taken with their smartphone or selected from their photo gallery. La Poste handles the rest: printing, applying postage, packaging, and shipping the postcards.
YOUPIX lets you immortalise important moments so that you can share them with your loved ones. Why send postcards of landscapes when you can send your best selfies? This app lets you customise and share the best moments of your life! The customisation options are simple (choice of filter, font, stickers, etc.), allowing you to create fun postcards. The user can design the postcard to reflect their preferences and taste, or those of the recipient.
YOUPIX also makes it possible to create custom stamps to use on invitations to a wedding, baptism, or other important life events. 
Learn more about everything Youpix can do and send your loved ones custom mail that will brighten their day!
More information available from the YOUPIX website.