CES 2019: Talent Booster
If you're starting out as a young adult, #TalentBooster has a range of services that are tailored to your needs and budget! Our job is being there for you when it matters. This innovation was presented at La Poste's stand at CES 2019.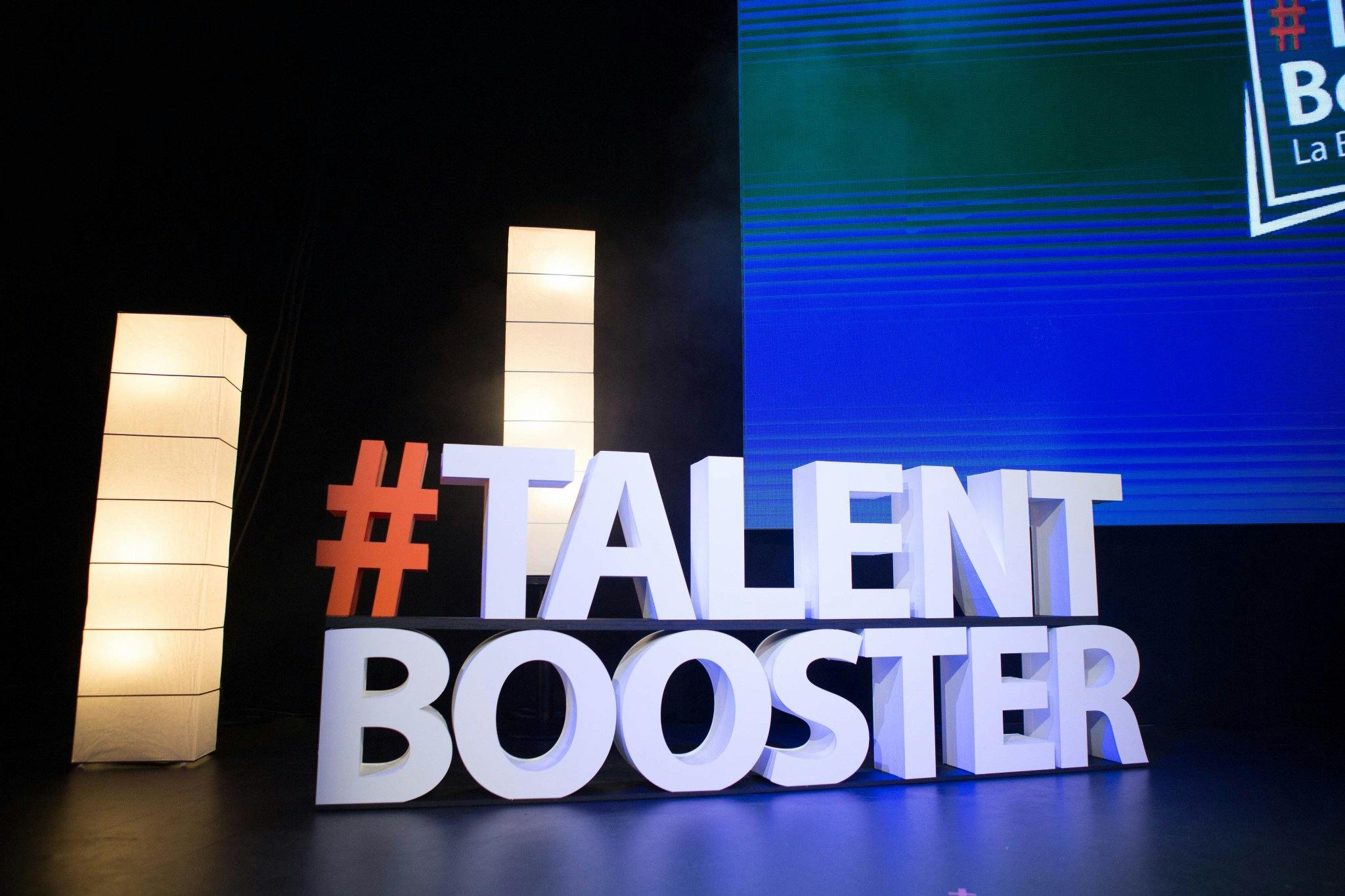 30'' to convince
Talent Booster is a lively, inspiring, digital programme that was specifically designed by La Banque Postale to help young people between the ages of 16 and 25 at key moments in their lives. It includes a range of useful, reduced-cost services to meet the needs of the next generation in four major areas. Namely, financial independence, financing your education or other projects, foreign travel, and moving out of the family home and into your own place or in with flatmates.
It's in La Banque Postale's DNA to foster emerging talent. This can be seen in its partnership with KissKissBankBank, a crowdfunding platform, and its "L'Envol" sponsorship program to promote equal opportunities for all. #TalentBooster is a lively, inspiring, digital programme that works with M6 and Golden Moustache to help young people grow and develop their talent.
---
Talent Booster is fully personalised, with custom service offers, exclusive access to the most popular YouTubers, and fun contests for every step in a young person's life: exams, a trip abroad, their first flat on their own, their first job, etc. #TalentBooster has embraced digitisation to support its comprehensive banking services and adapt to new consumption patterns. This inspiring content is published on YouTube, Instagram and Facebook, then shared by a host of influencers.
After the success of Series 1 (369 million new contacts in 2017 with the 360° set-up), the partnership is growing even larger for Series 2 with Golden Network - the M6 Group's digital production studio - for even more content, stars, and inspiration with Golden Moustache.
Helping young people become more independent is also part of La Banque Postale's public efforts, with programmes that help struggling young people learn how to budget. This service is largely aimed at young students and working people up to the age of 29. According to INSEE, there are around 10 million people between the ages of 16 and 29 in France.
This service is currently available throughout France and La Banque Postale is also working with La Poste Mobile to help young people get connected (subscription and box).