CES 2019: digital identity
A digital identity service that simplifies and secures your online activities and meets the needs of a more digital world. This innovation was presented at La Poste's stand at CES 2019.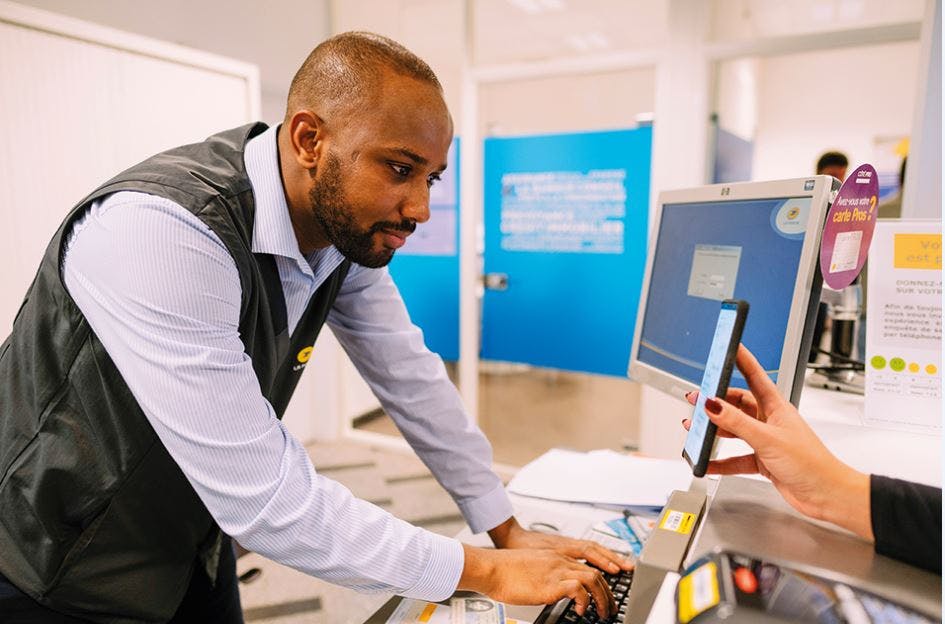 30'' to convince
L'Identité Numérique is a free and secure service offered by La Poste that allows users to log in with just a few clicks and their unique identifier so they can carry out a variety of tasks (declaring tax information, signing up for childcare, etc.). This innovation is designed to respond to the growing number of services from companies and public administrations that are available online. It currently provides access to some 400 public services via the France Connect digital platform.
La Poste's Digital Services Unit has partnered with France Connect as a digital identity provider since its inception in 2015. With this free service available to everyone, La Poste has once again proven its drive to be at the centre of French people's digital lives, and has solidified its status as a trusted third party entity for citizens, public administrations, and companies. By combining our digital expertise and the power of our physical network, La Poste hopes to maintain its position as a leader in the digital world.
---
L'Identité Numérique from La Poste is created using face-to-face verification, which helps to guarantee a person's identity using a simple, easy, and fast process. The personal data that are collected are then protected using a secure platform. You can also access L'Identité Numérique with your smartphone, using the publicly available application with its easy-to-use interface. L'Identité Numérique is an essential tool for the world of tomorrow, and it will be used for postal services and the private sector (Banking and Insurance) starting in 2019.
To get L'Identité Numérique, all you need to do is sign up online on La Poste's L'Identité Numérique website. Next, choose how you would like to verify the information you have submitted. You can either visit a post office or arrange a meeting with your mail carrier (available in Metropolitan France and Overseas Departments and Territories). All you will need to do is provide an ID to get a confirmation e-mail about your Identité Numérique Digital Identity. This saves everyone time, since there are already 73,000 mail carriers and 24,000 certified customer advisors who verify 900,000 IDs every day as part of their jobs.
As the world becomes an ever more digital place, L'Identité Numérique is an essential tool for any digitised processes. France Connect predicts that 3,000 new processes will be digitised by 2022.
Today, with L'Identité Numérique, you can easily go online and access your social security payments, your professional training account, your retirement request file, nursery enrolment for your child, etc.
Soon, it will allow you to access new online daily life services such as: opening a bank account, signing up for private or mutual insurance, accessing important personal documents or your health records, and tracking the progress of an official complaint online.
From 2019 onwards, many postal processes will also be transformed by L'Identité Numérique.
"With L'Identité Numérique, an ID document will no longer be required to register powers of attorney, redirect mail, pick up a parcel, or receive electronic registered mail. A smartphone will suffice. This will make our customers' and employees' lives easier!" says Candice Dauge , Director of the Digital Services Unit's L'Identité Numérique programme.